A Premium Quality Care For Your Premium Car. Complete Auto Spa Services Under One Roof. Largest Auto Body Shop In Dubai.
Looking for Detailing, Polishing, PPF, Ceramic Coating, Wrapping, Tinting, Upholstery or any other Auto Spa Service in Dubai? Call Royal Tech Auto Services! Experienced In Luxury Cars. 
Want to enhance glossy sheen of the car's exterior and feel the pleasing fresh scent when you enter the cabin? We at Royal Tech Auto Services help you upkeep the aesthetics of your vehicle for a long with our all-inclusive Auto Spa Services in Dubai. From premium Auto Detailing, Paint Polishing, Ceramic Coating, and PPF Installation to Car Wrapping, Window Tinting, Upholstery Services, Car Painting and last but not least, Peelable Paint etc! So, Bring Your Luxury Exotic Vehicle To Royal Tech Auto Services For A Sumptuous Auto Spa Treatment & Bolster Its Luxurious Gleam Right Away!
Free Car Pickup & Delivery – Honest Video Inspection Report – Customer Satisfaction Guaranteed – Free Service Advice

We cover every service related to your Auto SPA in Dubai: Just Take a Look!
Royal Tech Auto SPA Service Portfolio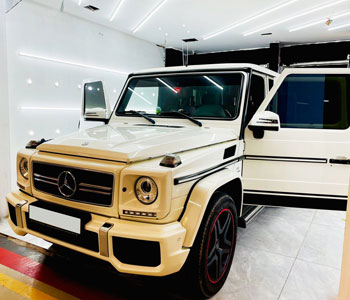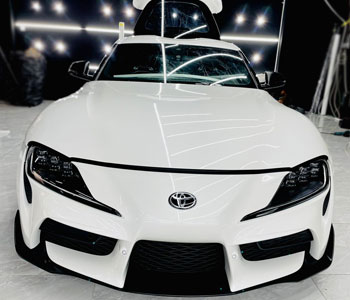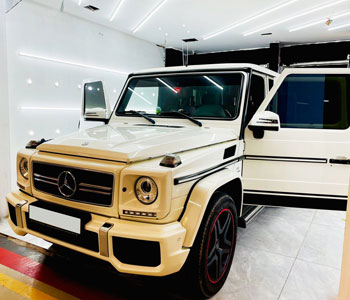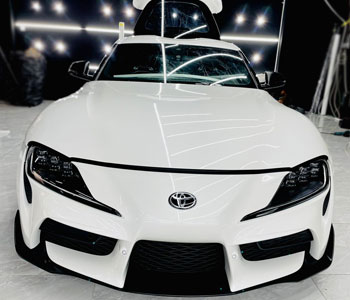 Symptoms That Your Luxury Car Needs An Opulent Auto Spa Service
No matter how luxurious a car one owns, the moment it hits the road, it is subjected to the attack of road debris, UV rays, and other pollutants, with the lustrous shine gradually fading away as the paint deteriorates due to oxidation and the scorching weather of Dubai. Because of the swirls and scratches, the paint begins to chip, and moisture seeps through to the surface, putting your luxury vehicle at risk of corrosion. So, regardless of how meticulous you are with your car, it's always a good idea to get regular Auto Spa Services to upkeep your car's luxurious gleam and resale value!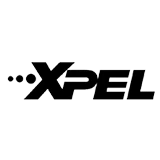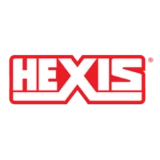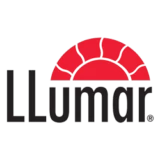 Luxury, American, German, British, European, Exotic, Classic & High-End Japanese Cars Repair & Service Center.
All-Inclusive Auto Spa Solutions in Dubai
Everywhere you go, your car is subjected to dust, road debris, and UV rays, which gradually deteriorate its paint, and Royal Tech Auto's Auto Spa Services are your best solution for impeccable protection. We have a team of Auto Spa Experts with extensive experience in treating luxury vehicles with a premium service that upkeeps their aesthetics for a long. When you first enter our Auto Spa in Dubai, you are welcome with a high-tech luxury auto spa that falls nothing short of a dealer service centre, if not more. We always take a comprehensive approach to every service, starting with meticulously handwashing the car and drying it before applying the required auto detailing solutions. So, what are you holding out for? Bring Your Exotic Car To The Leading Auto Spa in Dubai & Treat Your Luxury Car A Sumptuous Service!