Don't Drive with Foggy lights and Unclear Drive View anymore – Make Your Headlights Perform Better and Efficient with our Car Headlight Restoration and Repair Service in Dubai
Oxidation and airborne chemicals can cause real damage to your headlight lenses, making broken or foggy headlights one of the worst nightmares of any driver driving at night. Foggy headlights not only lose their gleam and clarity but also make it unsafe to drive at night. Yes! You read that right. Driving with foggy lights should only be your last choice. But you can get things right with Royal Tech Autos' Headlights Restoration Service in Dubai. Proper Headlight Restoration requires meticulous attention and hands-on experience and that is what you get at the leading Autos Spa in Dubai. Our certified Auto Spa Experts will quickly make your hazy headlight lenses look as gleamy and transparent as brand-new. We use premium headlight restoration products to eliminate years of accumulated dust and oxidation while applying a transparent 3M film to protect them from UV rays and road grime. Visit Us or Book Your Appointment Now!
Free Car Pickup & Delivery – Honest Video Inspection Report – Customer Satisfaction Guaranteed – Free Service Advice
We Follow the Latest Headlight Restoration process to improve efficiency
Sanding to Remove Oxidation 
Rinsing Off the Residue 
Restoration of Lens
Adding Wax or Sealant 
Buffing the Headlights
Removing Protective Tape
Restoring it to perform better

We cover every service related to your Car Headlights Restoration in Dubai
Royal Tech Auto SPA Service Portfolio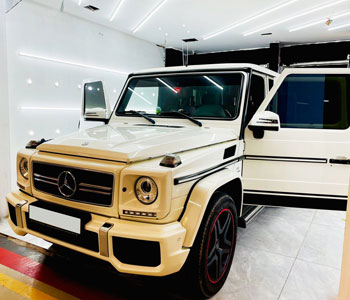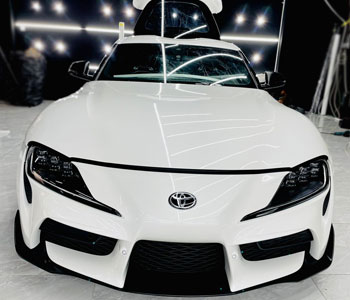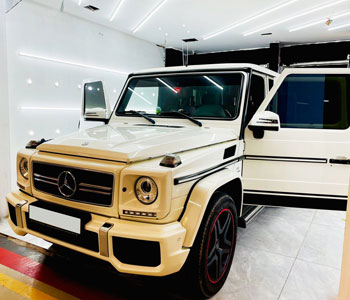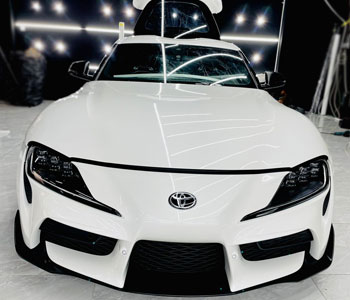 Luxury, American, German, British, European, Exotic, Classic & High-End Japanese Cars Repair & Service Center.