Restore Car's Exterior Glossy Sheen and Interior Fragrance with Perfect Car Detailing & Polishing Service in Dubai. Experienced In Luxury Cars Detailing & Upholstery Service.
The glossy sheen of the car's exterior and the pleasing fresh scent when you enter the cabin is a heavenly match everyone desires of never losing. But you cannot deny the notion that it all starts to fade away over time no matter how caring you are towards upkeeping its luxurious aesthetics. We at Royal Tech Autos bring you comprehensive Car Detailing Services in Dubai to help reinvigorate the aesthetics when it first rolls out of the showroom. Our Car Detailing in Dubai is expertly formulated to help you with everything from odor removal, paint protection, headlight restoration, interior detailing, and more!
Free Car Pickup & Delivery – Honest Video Inspection Report – Customer Satisfaction Guaranteed – Free Service Advice

We cover every service related to your Car Detailing in Dubai
Royal Tech Auto SPA Service Portfolio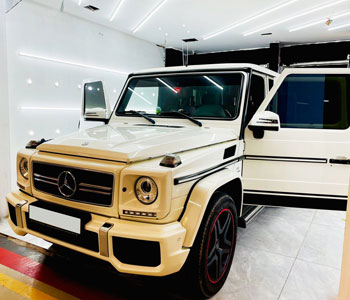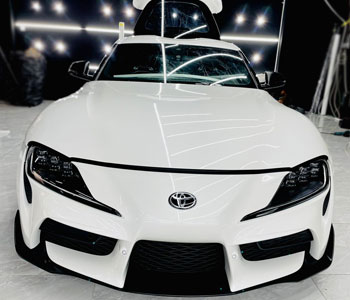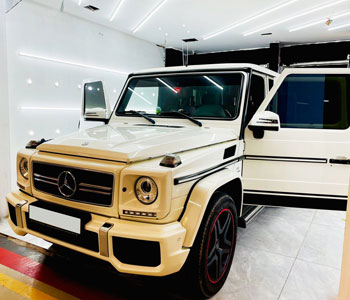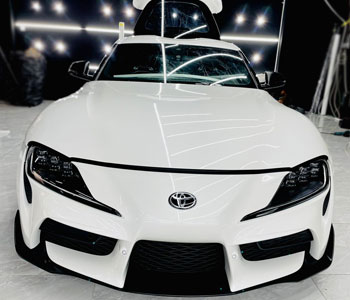 Prominent Benefits of Car Detailing Service in Dubai
Our professional car detailing service in Dubai will not only give your car a new refreshing look, both interior/exterior but also maintain the resale value. We have latest tools and use premium quality products during car detailing services!
Luxury, American, German, British, European, Exotic, Classic & High-End Japanese Cars Repair & Service Center.
Car Detailing Service: A Royal Treatment of your Luxury Car
Unlike every auto detailing service out there, our Auto Car Detailing Service in Dubai has a lot more to it than a mere car wash and shampooing. Our Auto Detailing Experts know how much you love your exotic car, and we always come up with a holistic auto detailing approach to help reinvigorate the glory your luxury vehicle deserves. We provide your car with an all-inclusive auto detailing treatment, including interior detailing, exterior car polishing, engine, and hood detailing, wheel detailing, upholstery, steam cleaning and shampooing, odor removal, and car perfuming, and more. Every vehicle that rolls into our Auto Spa for Auto Detailing Service leaves with a dazzling finish both inside and out that falls nothing short of an x-factory car. We are all committed to a sustainable environment and only use premium eco-friendly auto detailing products to vivify the opulence your car deserves!