Vivify The Glistening Exterior of Your Car With Royal Tech's Premium Car Polishing Service in Dubai
If road debris and dust have stolen the dazzling sheen of your car's paint, you need not worry as Royal Tech Auto Services bring you Premium Car Polishing Services in Dubai to help reinvigorate the opulent shine of your exotic car. No matter how luxurious a car you might own, its paint is bound to fade away under the scorching sun of Dubai. As the leading Auto Spa Experts, we are entitled to provide our valued customers with an impeccable car polishing service that flawlessly protects the lustrous sheen of your car's paint for long!
Free Car Pickup & Delivery – Honest Video Inspection Report – Customer Satisfaction Guaranteed – Free Service Advice

We cover every service related to your Car Polishing in Dubai
Royal Tech Auto SPA Service Portfolio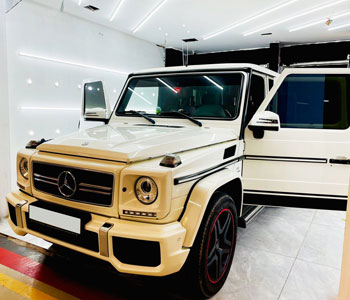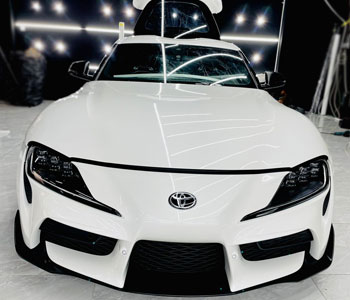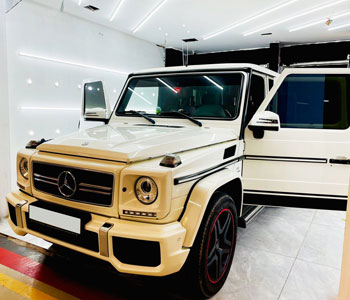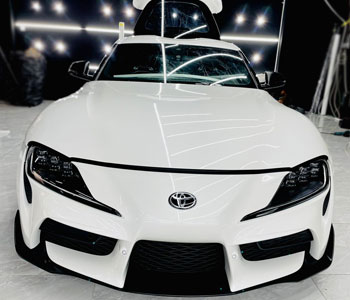 Signs You Need A Car Polishing Service
Though one of the most obvious signs that your car is asking for a car polishing service is the faded paint, there are many other factors you can pay attention to. Despite regular car wash, if you still notice swirls, scratches, gravel stone chips, or even chipped paint, you should get your luxury car a Premium Car Polishing Service right away!
Luxury, American, German, British, European, Exotic, Classic & High-End Japanese Cars Repair & Service Center.
High End Car Polishing Service in Dubai to Make your Ride looks Special 
Your car is one of the most valuable assets, and who doesn't like to keep it well maintained, both in terms of performance and aesthetics. We at Royal Tech Autos have a team of highly skilled Car Polishing Experts, who are all proficient at meticulously bolstering the gleam of your car's paint with our comprehensive Car Polishing Solutions in Dubai. We have equipped our Auto Spa with high-tech car polishing tools and premium products to help reinvigorate the paint of your car to its former glory. With our Car Polishing Services in Dubai onboard, our experts take a holistic approach to restoring your car's luxurious shine. We first start with washing the car to remove all the debris and then dry it with a microfiber cloth. Then we gently apply and buff the premium polish with a hand or rotary polisher to spread it across the vehicle. After we finish applying the polish, we scrub the surface with a microfiber cloth to provide your car's exterior with a lustrous finish that enhances its aesthetics and protects the paint from road debris for a long time. So, Bring Your Exotic Car To The Leading Car Polishing Workshop in Dubai And Resurrect Its Lost Gleam Right Away!