Car Steam Cleaning Service in Dubai: An In-Depth Comprehensive Interior Cleaning Solution to Get Rid of Germs and Stain Marks
Our Auto Steam Cleaning Service has more to it than a mere brush-off, as we provide your car with a luxury steam cleaning treatment that falls nothing short of an Auto Detailing Service. We meticulously use our low-moisture super-heated steam to penetrate through hard-to-reach surfaces like air vents and under the seats, removing stubborn stains and grime effectively. That means when you get our Car Steam Cleaning Service in Dubai onboard, you can get your car a dazzling finish without leaving any mess, wastewater, and chemical residues!
Free Car Pickup & Delivery – Honest Video Inspection Report – Customer Satisfaction Guaranteed – Free Service Advice

We cover every service related to your Car Steam Cleaning in Dubai
Royal Tech Auto SPA Service Portfolio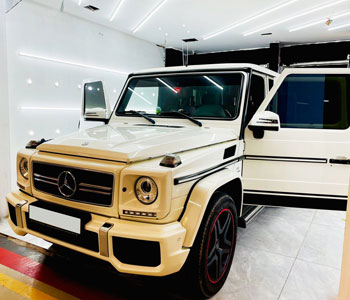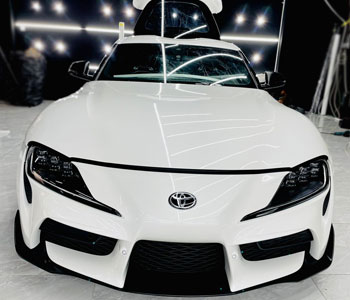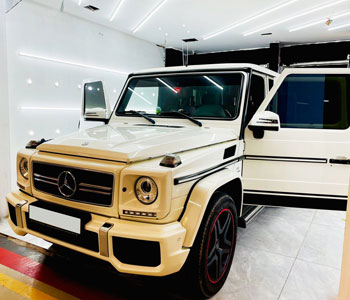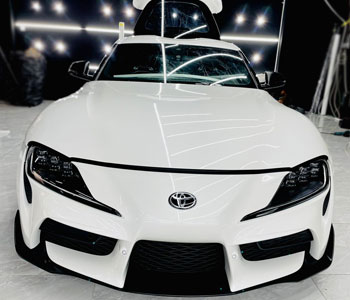 Some Benefits of Car Steam Cleaning in Dubai
Steam Cleaning is way beyond that normal cleaning service, resulting to free your vehicle from dirt, grease, stains, marks, germs and bacteria!
Hygienic & Bacteria free
It removes bad odor
Kick out stains and dirt marks
Eco Friendly & Safe
Luxury, American, German, British, European, Exotic, Classic & High-End Japanese Cars Repair & Service Center.
Get Your Luxury Car The Royal Steam Cleaning Treatment
There is no more beautiful sight than a newly purchased luxury car. The gleaming sheen of its exterior and the pleasing fresh scent as you enter the cabin is a heavenly experience that no one wants to lose. But you can't deny that it all fades away over time, no matter how meticulous you are about maintaining its opulent appearance. We at Royal Tech Autos offer comprehensive Car Steam Cleaning Service in Dubai to help revitalize the aesthetics of your vehicle when it first leaves the showroom. Our Dubai Car Steam Cleaning is expertly framed to assist you with everything from odor removal to upholstery cleaning, interior detailing, and more!When it comes to upkeeping the interior of your vehicle, the dust starts to accumulate over the upholstery no matter how careful you're about its maintenance. Our team of Steam Cleaning Experts has extensive experience in providing impeccable Car Steam Cleaning in Dubai, restoring the luxurious interior of your exotic car in no time. We have outfitted our Auto Body Workshop with high-tech car steam cleaners and premium cleaning products for a long-lasting finish. Car Steam Cleaning is the ultimate way to meticulously vivify the interior and upholstery of your luxury car due to its eco-friendly and time-effective nature. So, Bring Your Exotic Car To Royal Tech Autos Now And Get The Luxury Cleaning Treatment It Deserves!