A Regular Car Wash fails to Remove Metal Dust, Road Grit and Pollution Particles – Get Royal Tech Car Paint Claying Service in Dubai
If you're looking to give your exotic car a luxuriant cleaning treatment, a mere car wash won't do justice and never remove sticky dust and stain particles. Our Auto Spa Experts help reinvigorate your car aesthetics with, a car paint claying service in Dubai, removing all the industrial pollution, road grits and other metal dust particles from the car's exterior body. We provide you with a car clay bar service that is nothing short of an exterior detailing service. It protects your car paint from getting pelted by gravel stone and road debris and provides a sumptuous gleam to your exterior for a long!
Free Car Pickup & Delivery – Honest Video Inspection Report – Customer Satisfaction Guaranteed – Free Service Advice

We cover every service related to your Car Paint Claying in Dubai
Royal Tech Auto SPA Service Portfolio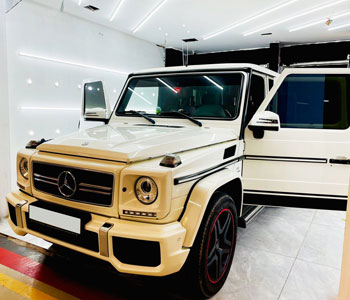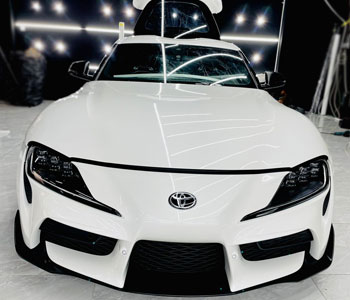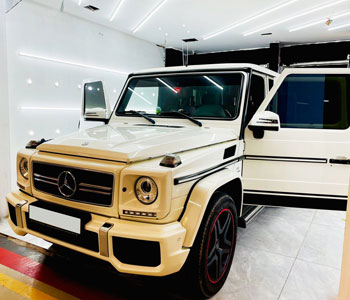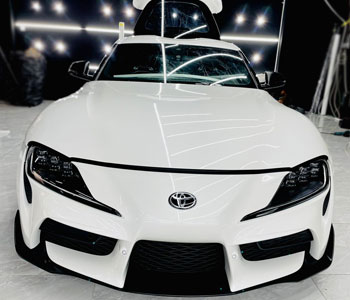 Why Should I Get A Car Paint Claying Service?
Road debris like metal, fiberglass, gravel stone chips, and dust get stuck on the paint of your luxury vehicle and chip the paint, letting the moisture seep through to the surface, resulting in rusting the surface. A clay bar helps remove the tiniest of foreign particles protruding from your car's paint down to the surface, retaining the resale value of your car!
Luxury, American, German, British, European, Exotic, Classic & High-End Japanese Cars Repair & Service Center.
Precise and Proficient Car Paint Claying Service in Dubai for all Luxury and Exotic Models
No matter where you go, your car bears dust, road debris, and UV rays, which gradually deteriorate its paint, and Car Paint Claying is your best solution for complete protection. With our Car Paint Claying Services onboard, you can rest assured to get a luxury treatment for your car's paint that guarantees to protect it for long and provides a lasting shine. We take a holistic approach to every car paint claying service, starting with meticulously washing the car and drying it before applying the detailing spray. Then we gently scrub the clay bar across the surface of your car until it completely grabs all the tiny particles of gravel stone and other debris bonded to the paint, and we wipe it off. We repeat this process a couple of times until we get a smooth surface. After that, the surface is waxed and polished for a stunning sheen. So, Bring Your Exotic Car To Royal Tech Auto Services And Provide Your Car with The Royal Detailing Treatment It Deserves!