Is Your Car's Paint Fading Away or You're Tired of Washing and Waxing? Get Premium Ceramic Coating Service in Dubai
Keeping the aesthetics of luxury cars for long is what everyone strives for, and there's no better way of doing it than getting a Premium Ceramic Coating Service in Dubai. No matter how careful you are with its maintenance, you end up with a few scratches in less than a couple of months. And you surely wouldn't like that? So, if you're seeking a way to protect the luxurious sheen of your car paint, Royal Tech Auto Services is offering Premium Ceramic Coating Services in Dubai to help make your car look heavenly day in and day out with little or no maintenance!
Free Car Pickup & Delivery – Honest Video Inspection Report – Customer Satisfaction Guaranteed – Free Service Advice
Royal Tech Auto SPA Service Portfolio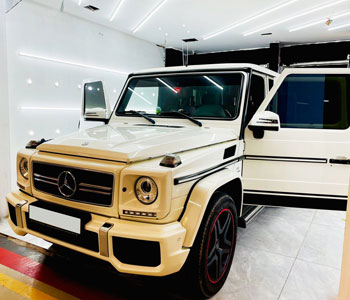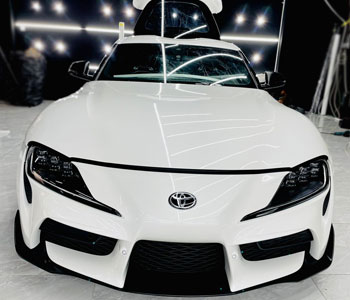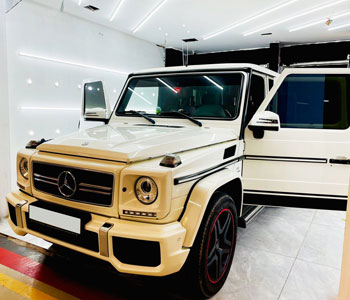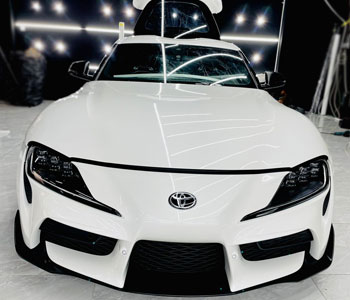 Premium Quality Ceramic Coating Service in Dubai at Our Auto Spa Center
How Do I Know If I Need A Ceramic Coating Service?
One of the most obvious signs that you need Premium Ceramic Coating is when your paint starts to fade away or oxidize. But if you see that the paint has roughed up due to road debris stuck to the paint, there are swirls or water stains after you wash the car or a layer of dust accumulates on the surface as soon as you get it out for a drive, Ceramic Coating is Your Best Solution Against This All!
Luxury, American, German, British, European, Exotic, Classic & High-End Japanese Cars Repair & Service Center.
Our Auto Spa Unit Offers a Comprehensive Ceramic Coating Service in Dubai
Unlike other paint protection coatings, our Ceramic Coating in Dubai is a complete solution for your dirt and scratch protection needs. Our Auto Body Experts at Royal Tech Autos have vast experience in providing impeccable auto body services and developed an all-inclusive ceramic coating solution to help safeguard your luxury vehicle from external paint damages. With our Car Ceramic Coating Service in Dubai onboard, we meticulously apply the ceramic coating by hand to create a hydrophobic layer over the x-factory paint. Our Premium Ceramic Coating protects your paint from harmful UV rays and makes washing and cleaning your car much easier because you no longer have to worry about damaging the paint or the polymer layer wearing off. Its hydrophobic nature also helps repel the water, and all the dust and grime easily slide off with a simple, quick jet wash, helping retain the car value. So, Get Your Car To The Leading Auto Spa in Dubai And Relish The Best Of The Original Paint Job For Long!