Maybach Owners Trust Royal Tech Maybach Repair & Maintenance Service in Dubai. Specialized In & Servicing All Maybach Models.
Manufacturer Recommended Maybach Repair & Maintenance Service: Value-Driven, Premium Quality, Cost-Effective & Powered by Experienced Maybach Technicians
Royal Tech Auto Services realizes the value of your Maybach, its drive performance, and your safety on the road. At our Dealer Standard Maybach Workshop in Dubai, we have certified Maybach  Specialists who perform Maybach Standard Repair and Maintenance Techniques. We precisely and professionally empower the Maybach Services and assure that all our serviced and repaired Maybach perform better on the road.  Whether it's about Maybach General Maintenance, Maybach Auto Body Service, or Maybach Auto Spa Solution, Maybach Upgrades & Modifications and much more, our Maybach Service and Maintenance Workshop has got you covered up to Dealer Standard Maybach Services in Dubai!
Talk to Our Service Advisor For An Expert Service Advice! +971 50 502 6454
Free Car Pickup & Delivery
Advanced Computer Diagnostics 
Honest Video Inspection Report
Affordable Cost
Genuine Parts
Free Estimation
Quality Control & Customer Feedback

AN ARRAY OF MAYBACH REPAIR & MAINTENANCE SERVICES IN DUBAI AT GLANCE! 
Maybach General Maintenance & Repair Services, Electrical, Mechanical, Underbody, Suspension, Steering, Engine, Gearbox, Brakes, Tyres & Batteries, Air Conditioning System, Dashboard Repair, Programing, Scanning & Diagnostics & More. We Also provide Comprehensive Maybach Pre-Purchase Inspection Report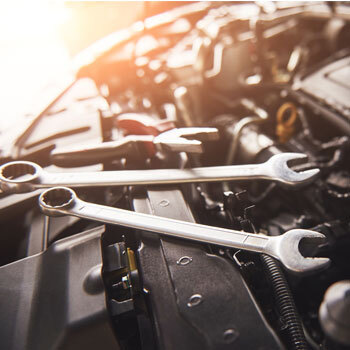 Maybach Interval Services, Minor Service, Major Service, Kilometer Servicing Like, 30K, 90k, 120k, 150k, 190k, 200k, And So On. All Fluids Change, Engine Oil Change, Gearbox Oil Change, Steering Oil Change, Brake Fluids, Engine System Flushing, Coolant Flushing And More
We Also Provide Valuable Service & Maintenance Contracts and Vehicle Extended Warranty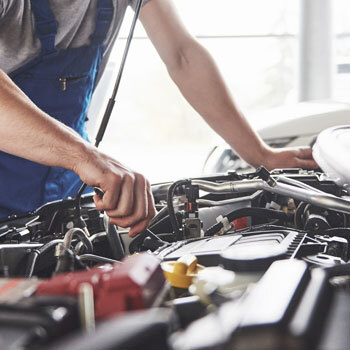 MAYBACH BODY SHOP SERVICES
Maybach Accidental Repair, Chassis Repair & Chassis Alignment, Frame Pulling & Straightening, Denting, Painting, Car Color Change, Peel Able Paint, Polishing, Headlight Restorations, Sunroof Repair, Convertible Roof Repair, Interior Leather Repair, Roof Liner Repair, and more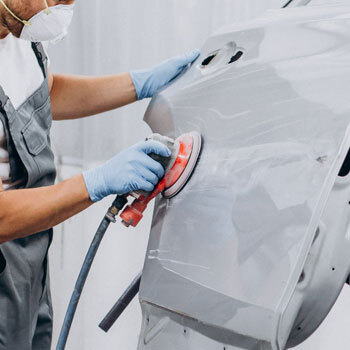 MAYBACH AUTO SPA SERVICES
Maybach Ceramic Coating, PPF, Upholstery Service, Peelable Paint, Alloy Gator Rim Protection, Wrapping, Foiling, Sealing, Waxing and much more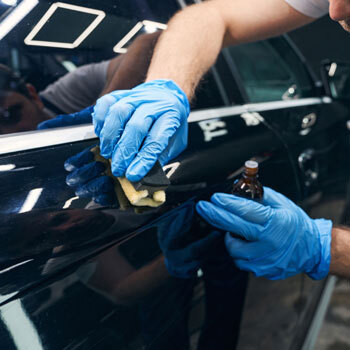 MAYBACH MODIFICATION & UPGRADES
Maybach facelift, customizations, auto body kits installations, carbon fiber kit repairs, wrapping, car interior/exterior upgrades. Custom Car Paint, Custom Wrapping, Custom Peel able paint.
4*4 Upgrades, Off-road Upgrades 
MAYBACH CLASSIC CARS REPAIR & RESTORATION
Maybach Classic Cars Repair, Maintenance & Restoration Service, including car color restoration, modifications, upholstery services, interior leather restoration and much more
A Glimpse Of Our Maybach Service In Dubai
Royal Tech Autos Offers a range of Repair & Maintenance Services for all Maybach Models
Maybach Inspection & Computer Diagnostics
Get a complete and transparent health check report for your any Maybach Model only at Royal Tech Autos Services. We have advanced diagnostic tools and follow dealer recommended techniques to inspect all minor/major issues in your Maybach!
Maybach Suspension Repair Service
Royal Tech in house Maybach Specialists available to service all Suspension issues! Either its about Ball Joint Replacement, Complete Suspension System checkup & inspection, shock replacement or any other suspension issue, we have got you covered
Maybach Oil Change Service
A Complete Range of Maybach Oil Change Services including Gearbox Oil Change, Engine Oil Change, Differential, Steering, Transfer Case etc. We use high graded, premium & Maybach Recommended Oil to get ensure maximum efficiency.
Maybach Check Engine Light, Engine Repair & Rebuild Overhauling, heating, Misfire, Vibration, Rattling, Oil Leakage & Pump Issues, Maybach Engine Running in Limp Mode and all other Maybach Engine issues serviced and fixed at Royal Tech!
We have Maybach Gearbox Specialists at our workshop in Al Quoz Dubai, master in servicing all gearbox issues, gearbox rebuilding, repairing, clutch replacement, gearbox oil leakage issues and much more.
Maybach Experts available to provide manufacturer standard Maybach Brakes Service including Maybach Brakes Booster Repair, Front/Rear Brake Pad Replacement, Disc and rotor change, ABS Repair, brakes fluid change & much more 
Maybach AC Repair & Service
Maybach AC Visual Inspection, Compressor repair/ change, Air filter replacement, AC System Flushing, pressure leak issues, gas top ups, performance test and much more to make your Maybach AC chilled once again
Maybach Suspension Repair Service
We fix and service all kinds of Maybach steering issues including steering inspection, steering fluid change, rack failure, steering pump, steering alignment and al other common steering issues
MaybachUpholstery Service
Custom Leather Seats designing, window curtain repair/replacement,  Dashboard leather Repair,  Conversion from Fabric Seats to Leather & Vice Versa and much more to add beauty in your Maybach model
Super Saver Car Service Contract
Maybach Repair Dubai:  Screwing till Perfection!
When it comes to the repairs of cars as luxurious as Maybach in Dubai, handing it over to someone with very little experience seems like a foolish play. Nonetheless, even for Regular Maybach Maintenance, either an Maybach Workshop in Dubai or an experienced crew of Maybach Mechanics in Dubai can be a street- Friendly solution to Your car Problems.
This is where experienced staff from the Royal Tech comes in with its Dealer Alternative Solutions. No matter the nature of the repair, get your Maybach to the Finest Maybach Workshop in Dubai to get an effective Maybach Repair in Dubai.
Royal Tech Maybach Repair Experts Dubai
Regarded as one of the leading Maybach Repair Experts in Dubai, Royal Tech Maybach Mechanics in Dubai pride themselves in being the finest Dealer Alternative Maybach Workshop in Dubai. Whether it is regular maintenance that your Maybach is in need of or a thorough inspection, from Maybach oil change to Maybach Engine Repair, simply get in touch with the Competent Maybach Workshop in Dubai and the highly experienced Maybach Experts will handle the rest.
Why Render the Services of Royal Tech for Maybach Repair?
Maybach Mechanics at Royal Tech Dubai is considered as one of the best Dealer Alternative Solutions to your Maybach Repair in Dubai. If you have any kind of oil leakage or any kind of electrical problem, which is pretty common for an Maybach, our Maybach Workshop in Dubai is the most viable option if you want a transparent and fair package on your Maybach Repair in Dubai. Not only do our experts try their best to hook you up with the exclusive Maybach Maintenance in Dubai, but we also insist on making that maintenance as cost-effective as it possibly can be.