Are You Having A Tough Time With Your Headlights Even At The Darkest of Nights? Get Royal Tech's Smoky Headlights Restoration & Repair Services in Dubai
When it comes to driving at night, you need to have a well-illuminated road in front of you to navigate your way back home and ensure the safety of others on the road. At Royal Tech Auto Services, we bring you premium Smoky Lights Restoration Services in Dubai to help you reach your destination safely and sound. No matter how luxurious and exotic a car you may own, the headlights get smoky or cloudy due to constant exposure to dust, heat, and UV rays. Our Auto Body Experts can proficiently restore the crystal-clear headlights your exotic car had when you first bought it!
Free Car Pickup & Delivery – Honest Video Inspection Report – Customer Satisfaction Guaranteed – Free Service Advice
Royal Tech Auto SPA Service Portfolio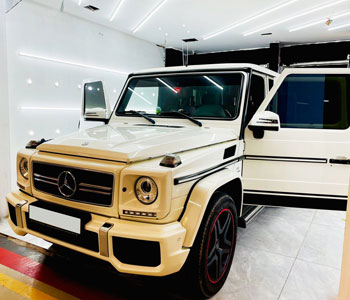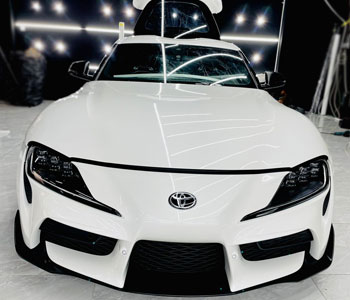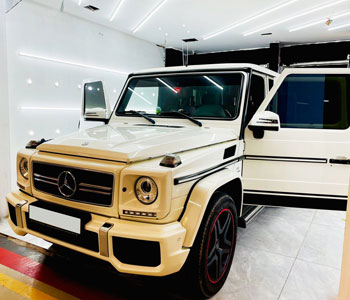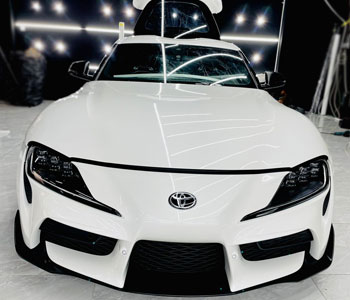 We cover every service related to your Car Smokey Lights in Dubai
Luxury, American, German, British, European, Exotic, Classic & High-End Japanese Cars Repair & Service Center.
Premium Smoky Headlight Repair Service: Be Bright, Be Safe!
Your headlights are an essential part of your vehicle's safety equipment and need to be in the best shape to ensure you get to the destination quickly and safely when it's dark. Our team of Expert Technicians has extensive experience in providing Impeccable Smoky Headlights Restoration or Repair Services to all luxury and exotic vehicles. Being the Leading Auto Body Workshop in Dubai, we've outfitted our auto garage with premium headlights restoration tools and cleaning products to remove the stains and haziness from the plastic headlight lenses. We then meticulously polish the headlight lenses to help restore their optimal performance. So, Bring Your Exotic Car To Royal Tech Auto Services & Enlighten The Pathway To Home!